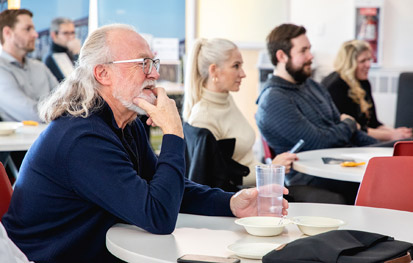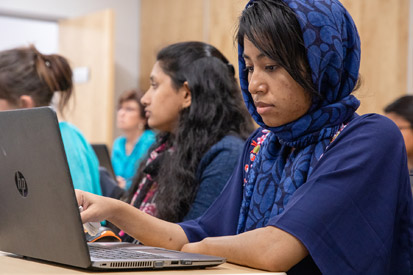 Regional Innovation Network of Southern Alberta
The Regional Innovation Network of Southern Alberta (RINSA) was formed in 2011 as a collaborative partnership between Alberta Innovates with Economic Development Lethbridge/Tecconnect, Lethbridge College, and the University of Lethbridge. It has since grown to over 14 member organizations:
Tecconnect / EDL
University of Lethbridge
Lethbridge College
Lethbridge Chamber of Commerce
Okotoks Economic Development
Piikani Resource Development
Blackfoot Confederacy Tribal Council Entrepreneurship Committee
Blood Tribe Economic Development
Community Futures Lethbridge Region
Southgrow Regional Initiative
Alberta Southwest Regional Economic Development
BIPOC Foundation
Rural Women Entrepreneurs in Technology
NRC-IRAP
Alberta Innovates
In 2023, Economic Development Lethbridge partnered with Innovate Calgary to initiate the launch of the Elevate IP program to ensure  rural/remote and under-represented entrepreneurs such as Indigenous and Newcomers across Alberta have access to IP strategy and implementation resources. Ask us about what Elevate IP can do to protect your intellectual property!
RINSA operates with a client service model focused on the client, outcomes and collaboration. The main clients of RINSA are entrepreneurs with start-ups/small businesses with a focus on technology and innovation. RINSA collectively assists start-ups and small businesses to successfully navigate the commercialization system through programs, services, and resources. As a part of the Alberta Innovation Network, RINSA can leverage opportunities to collaborate with other regional innovation networks throughout the province as well.
Clients
• Southwest Alberta-based SMEs
• Technology or knowledge-based entrepreneurs
Services
• Access to experienced business advisors
• Ecosystem navigators
• One-on-one guidance
• Matchmaking and network connections
• Training and workshops
• Meeting and work space
Why
• Accelerate growth
• Coaching and network development
• Education and learning
• Access to non-dilutive capital
What is a Regional Innovation Network (RIN)?
The ultimate goal of all Regional Innovation Networks (RINs) across the province is to create community-based networks of programs and services to accelerate the growth of technology and knowledge-based entrepreneurs and venture development.
To achieve this goal, some of the main objectives are to:
Create a collaborative framework involving key players and stakeholders in the regional innovation ecosystem to help support and grow the entrepreneurial culture in Alberta.
Identify gaps and trends in the innovation ecosystem for entrepreneurs and adapt service delivery and programs to fill those gaps.
Deliver a collaborative and coordinated network approach to serving the region's innovation ecosystem.
Share and leverage opportunities for learning across the Alberta Innovation network.
Community-Based and Pan-Alberta
Prioritizing Interconnected Sharing and Learning
Adaptable and Focused on Diversity, Accessibility, and Inclusiveness of Services